SAME DAY CIVIL PROCESS SERVICE YOU CAN TRUST!
Remote services during COVID-19
We are restricted from working with private party
Welcome to the Houston Process Servers website!
Our family-owned team of experienced and qualified process servers offers a broad array of valuable services in the greater Houston area and Harris County Jail.
We will complete process serves in Harris County for corporations, law firms, law enforcement, courts, and government agencies like the IRS and U.S. Department of Justice. Our process serving works at different levels of need, including:
Routine Service – 1st attempt within 2 business days, up to 4 attempts in total within 10 business days.
Rush service – 1st attempt within 24 hours, up to 4 attempts total within 7 business days.
Same Day Service – 1st attempt within 2-4 hours, up to 4 attempts total within 4 business days
We also offer customized services for completing assignments during the night or evening hours, at an exact time of day, in the workplace, at a conference, or at other events. We are happy to discuss any needs you may require to fulfill the work as professionally and smoothly as possible.
Houston Process Servers are fully equipped, qualified, and capable of serving papers and other documents within Harris County Jail. We have first hand knowledge of navigating the legal system to ensure prompt delivery of documentation to inmates with accompanying delivery receipts.
Our team has expanded to digital and human asset investigators offering skip tracing services around the United States. We will work through online and offline resources to deliver a location and documented activity chain for tracing individuals and businesses. We understand the need for discretion and privacy concerning these assignments, which is why we have such a valuable reputation for success with law enforcement and government agencies.
Our mobile notary services in Houston, Texas, will come to your location to complete any necessary documentation needed to finish work, ensure legal delivery of notices, or complete negotiations. Each of our mobile notaries is fully licensed, insured, and experienced to handle any assignment given within the time constraints provided by the client. These mobile notary services extend to inside Harris County Jail. We make no judgment on the status or situation of an inmate. Our goal is to provide prompt, professional service to free up the time and resources of our legal system.
Additionally, Houston Process Servers provide services to wait for evasive defendants at the locations we know they will occupy. We do everything we can to ensure a safe, legal, documented and efficient completion of every assignment. 
Reach out today through our contact form to receive a quote for your next process serving, notary, or skip tracing job. 
Our company is based on the belief that our customers' needs are of the utmost importance. Our entire team is committed to meeting those needs.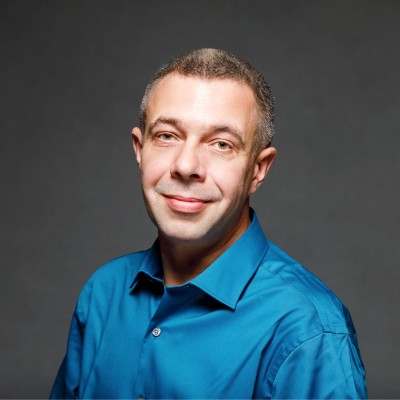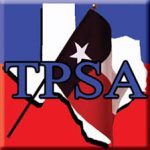 Texas Process
Servers Association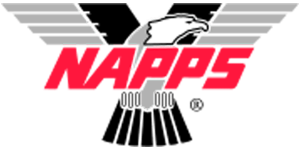 National Association of
Professional Process Servers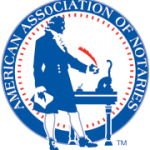 American Association
of Notaries
Reliable and Professional Process Service in Houston
Houston Process Servers offer fast, reliable, professional process serving, skip tracing, and mobile notary services around Harris County. Our comprehensive services are designed to carry out delicate legal assignments with supporting documentation of receipt so that each job will hold up to the standard and scrutiny of legal oversight.
We are a family-owned company that works directly for businesses, corporations, law enforcement, law firms, courts, and government agencies like the IRS and U.S. Department of Justice. While we always provide the best possible service for each of our clients, we do not currently work with private individuals at this time.
We proudly offer an array of services, including process serving, skip tracing, mobile notary, and serving legal documents to Harris County Jail. We have worked hard as process servers in Houston, Texas, to solidify our reputation with our clients as a professional team with all the required receipt documentation to complete their paperwork. Our Houston process servers and investigators are experienced and committed to consistently meet the requirements of every assignment.
We maintain all current certifications, insurances, and licenses to complete our work. We are proud members of the Texas Process Servers Association, National Association of Professional Process Servers, and American Association of Notaries. We value the delicate nature of our work and always ensure the utmost respect for privacy laws and regulations in our state. We make no judgment over the topic or concern of the assignment. Our job has nothing to do with anything other than serving, notarizing, or discovering the location of someone avoiding legal entities.
If you are interested in working with professional process servers in the greater Houston area, look no further than our expert team. We offer prompt results for any investigation or legal assignment. To learn more about our services or request a quote, please fill out our contact form. We conduct all our communication via email, so there is a clean trail of documents at every stage. The better we can provide you with quality service, the more our reputation grows.
Houston Process Servers, LLC offers professional process serving, notifications, summons, and other legal documents requiring official delivery. Our expert servers follow all state guidelines with clear, easy-to-understand proof of delivery and operation. We are dedicated to handing your documents in the most timely manner and effective way possible. We are proud to have worked closely with law enforcement, legal firms, and the courts for years, garnering a solid reputation for holding a high success rate.
The legal support team at Houston Process Servers, LLC includes experts in locating those individuals that have left town, gone into hiding, or decided to ignore legal obligations. We use digital databases, social media, specialized software, private access data, and human resources to provide the necessary information for law enforcement, government agencies, legal firms, and the courts to finish their work. Our exclusive resources and attention to detail have resulted in our reputation as being incredibly reliable for finding your target.
PROCESS SERVING/NOTARY IN JAIL
The Harris County Jail system is intricate and complex. When you need to reach a specific inmate, the expert process servers and notaries at Houston Process Servers, LLC has the knowledge, experience, and network of connections to ensure your document, subpoena, notification, or other legal paperwork is delivered correctly and notarized. We provide proof of delivery and operation and are relied upon by law firms, agencies, and the court system because of our high success rate.
At Houston Process Servers, LLC, we understand how busy life can get. That is why we provide a high-quality, legally binding notary public service. Our reasonably priced professional notaries come to your location around Harris County, ensuring you meet your deadlines. Our goal is to provide you with fast, reliable service so you can focus on the more essential aspects of your case, trial, or legal transaction.
Our process servers are experienced and trained for not only our clients' benefit, but for ours as well.
For evasive defendants, identifying their location through investigative skills, online databases, and interviews with neighbors, friends, and family.
In your hectic and fast paced environment it is often difficult and time consuming to find a Public Notary when you need one.
Documents are prepared, reviewed and filed with complete confirmation services and status updates. As soon as your papers are filed, you will be notified.
Need to serve someone who is currently in prison? Serving paper to someone isn't a task that is difficult to achieve, but it's very technical.
Read More »